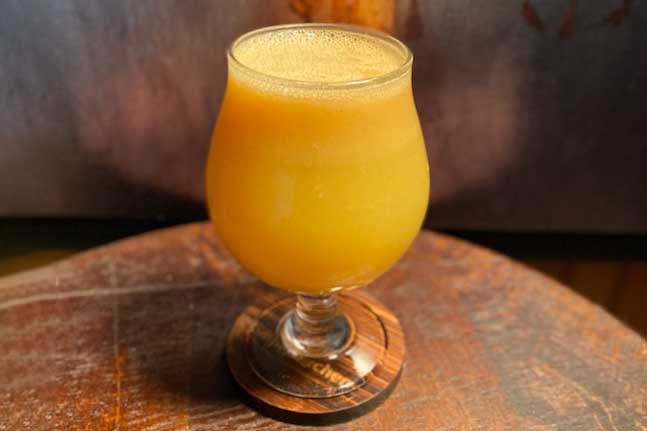 Anansi
Ingredients
1.5 oz Gentleman Jack
.5 oz Lime Juice
.75 oz Grilled Banana Cinnamon Demerara
1.0 oz Allspice Infused Aquafaba
Garnished with a spritz of Angostura Bitters on top
Instructions
Grilled Banana Cinnamon Demerara
Take one half ripe banana and grill over an open flame. Slice and add to a pot with two cups of sugar and one cup of water. Bring to a boil and stir until sugar is dissolved and banana is soft. Let cool, strain, and place in container for future use.
Allspice Infused Aquafaba
Take a 1/4 cup of allspice berries and one cup of chickpea juice and let simmer in a pot on low heat for 5 minutes. Let cool in a jar for 10 minutes. Shake in jar, then strain for future use.